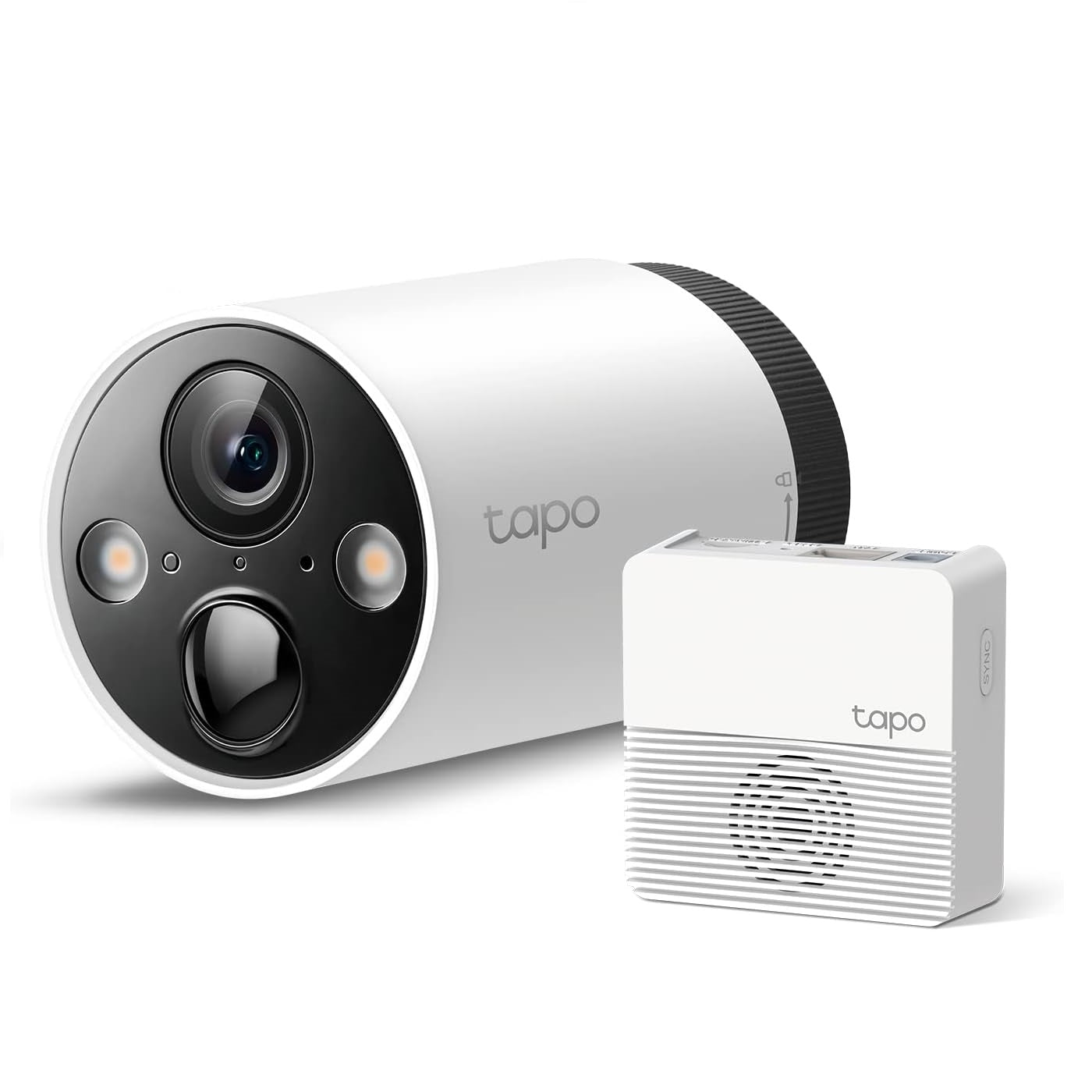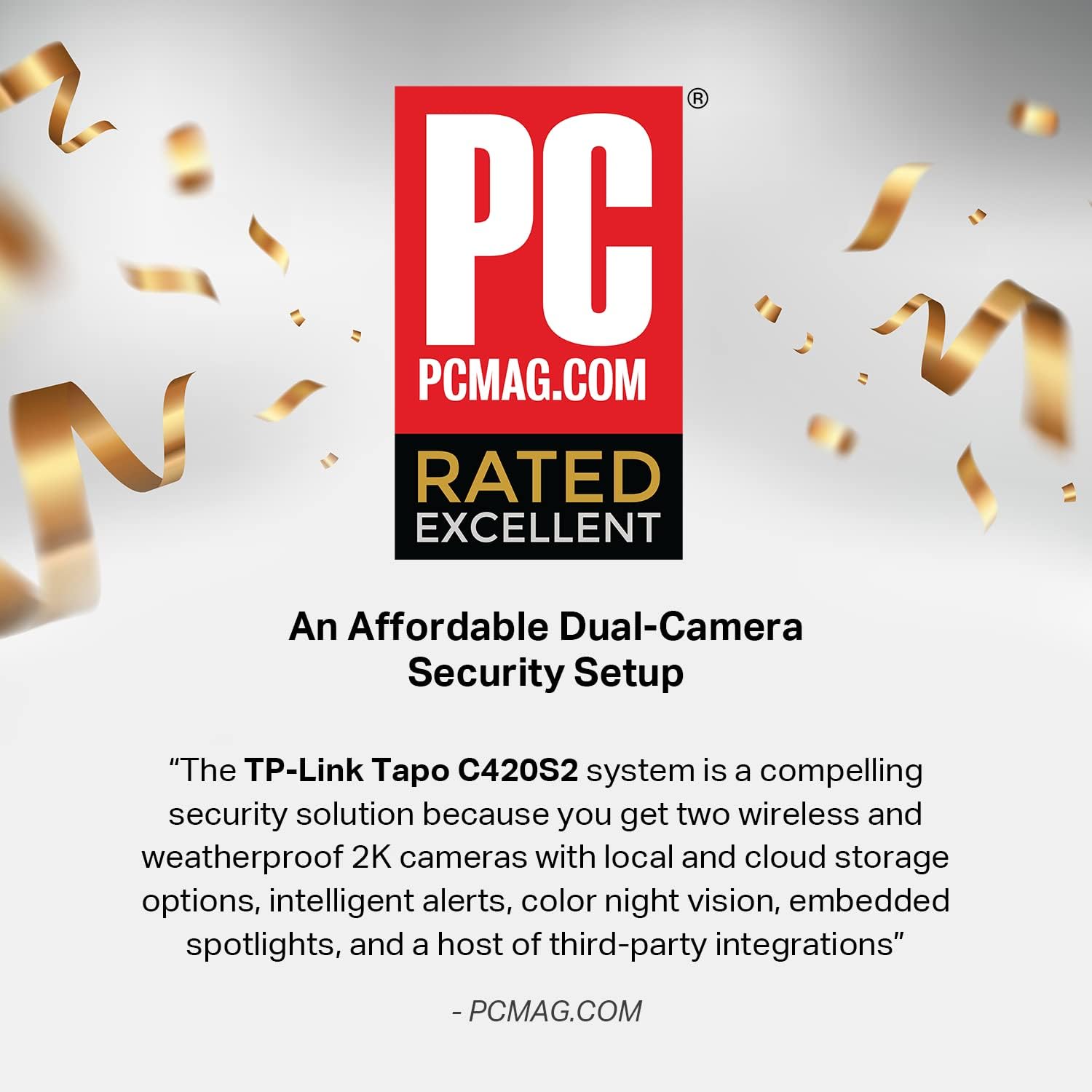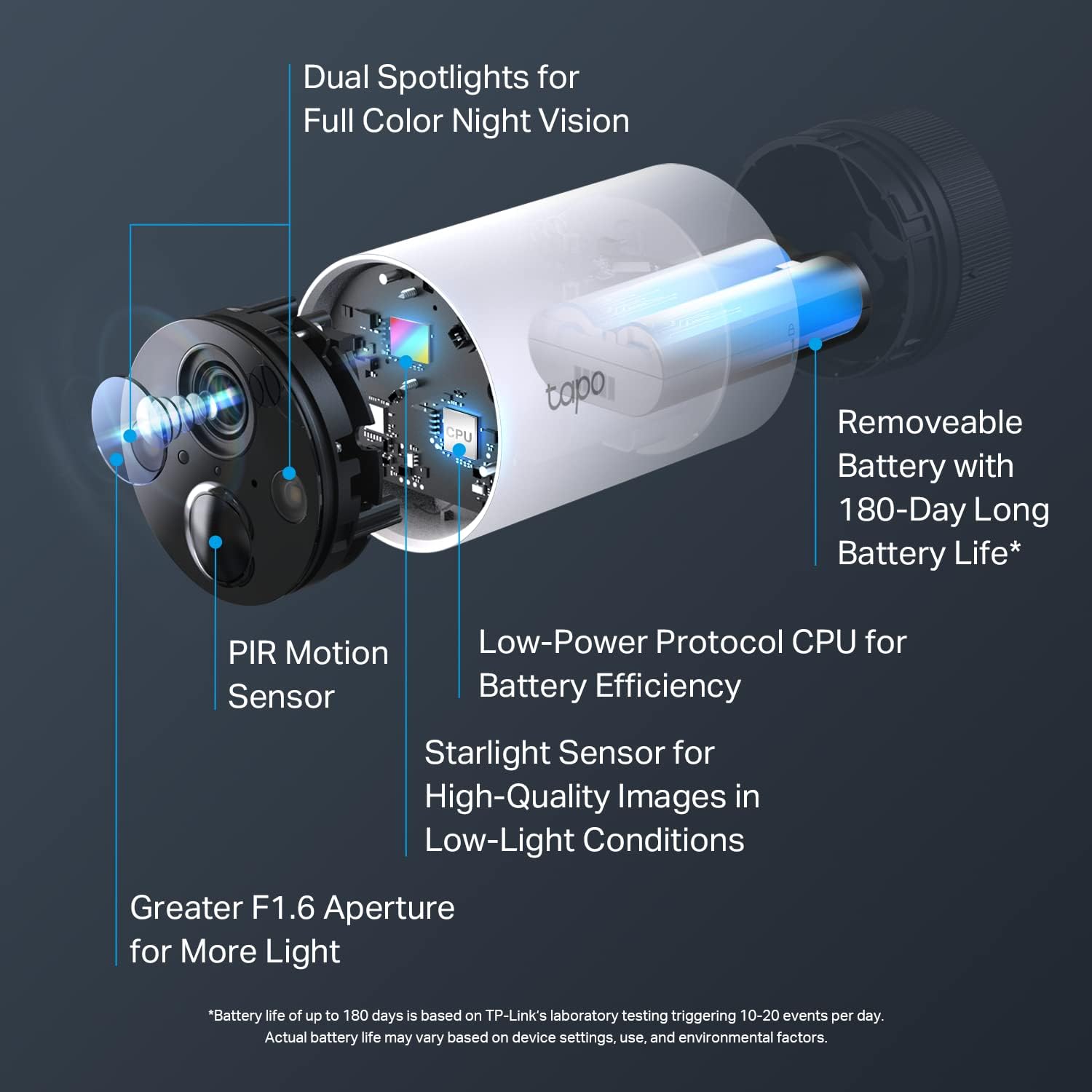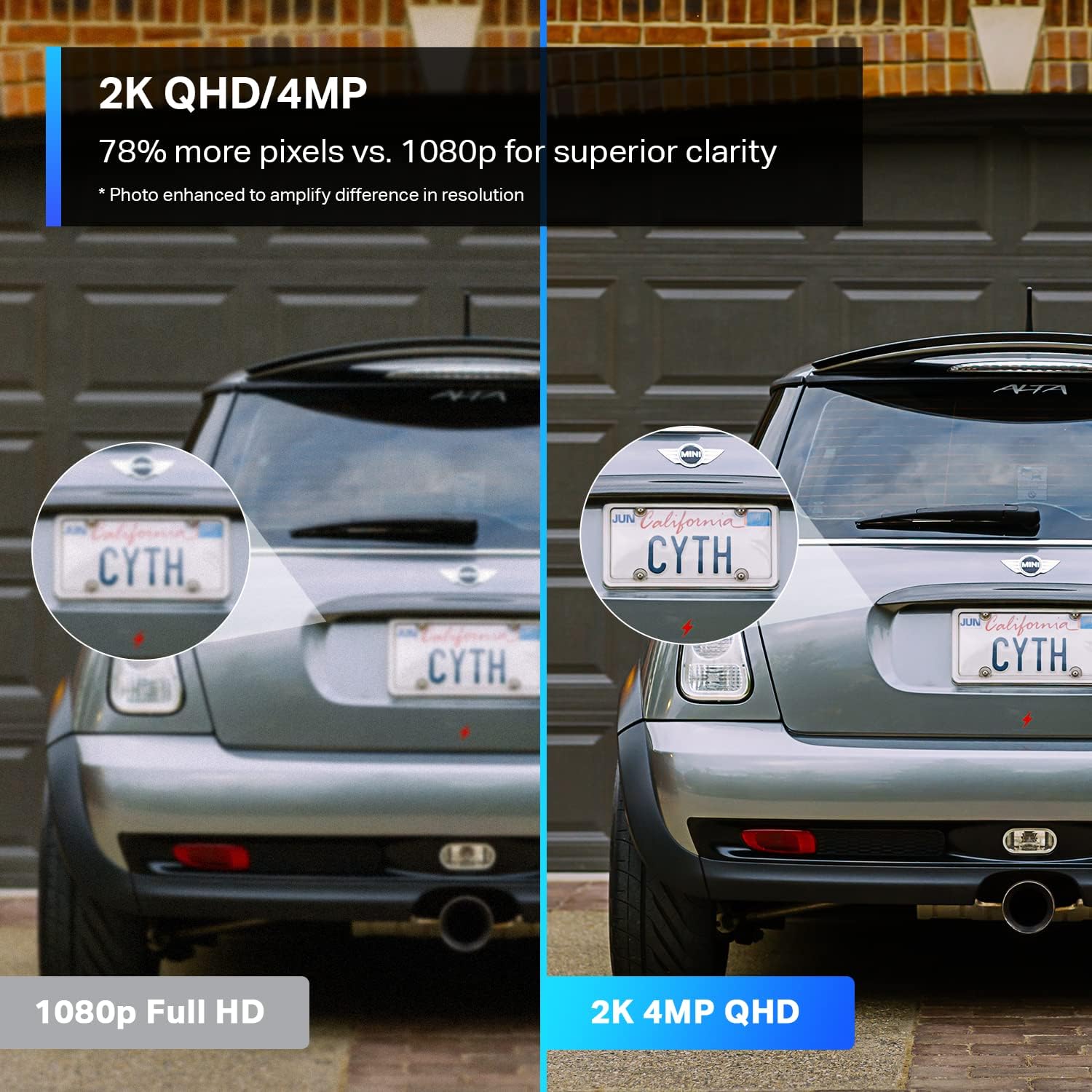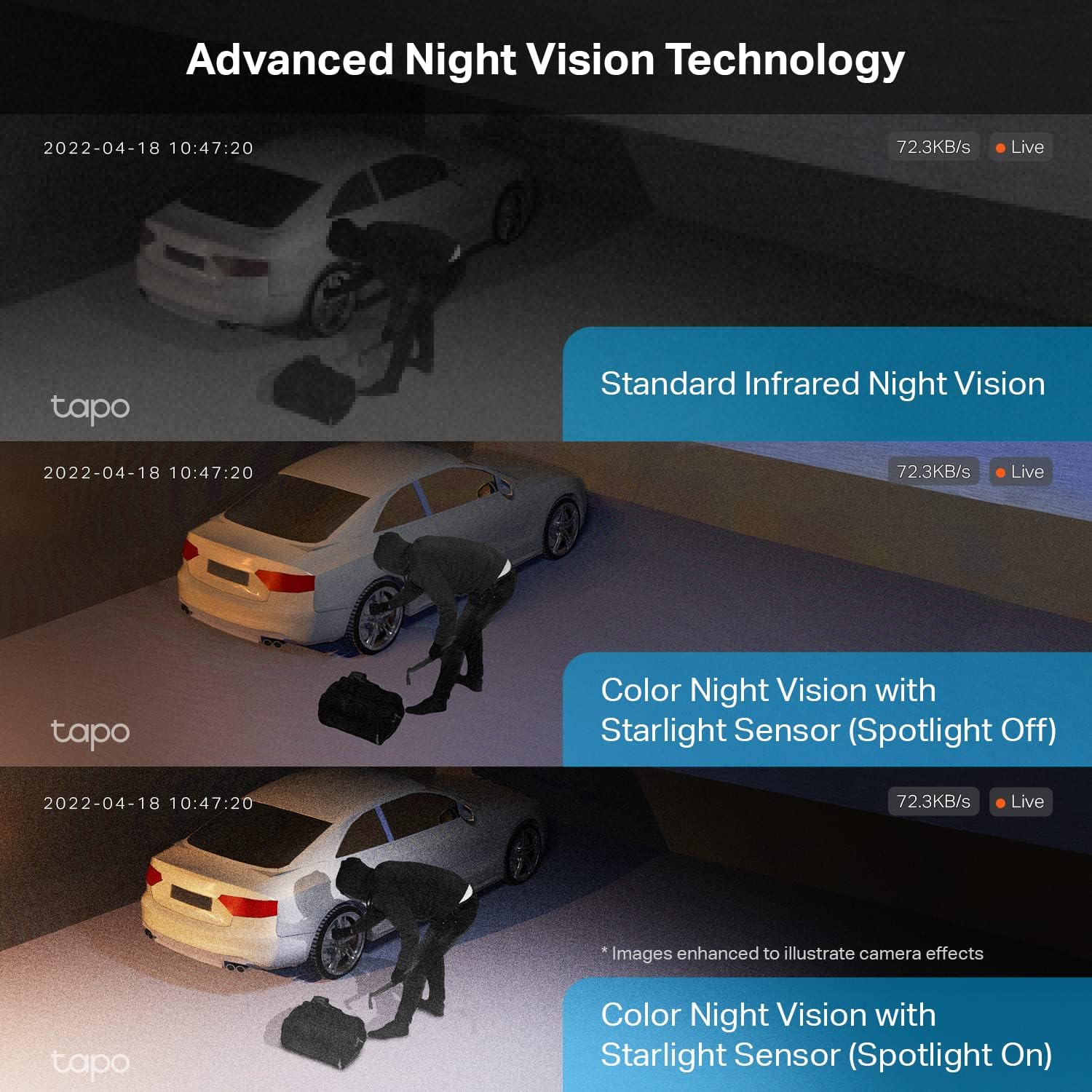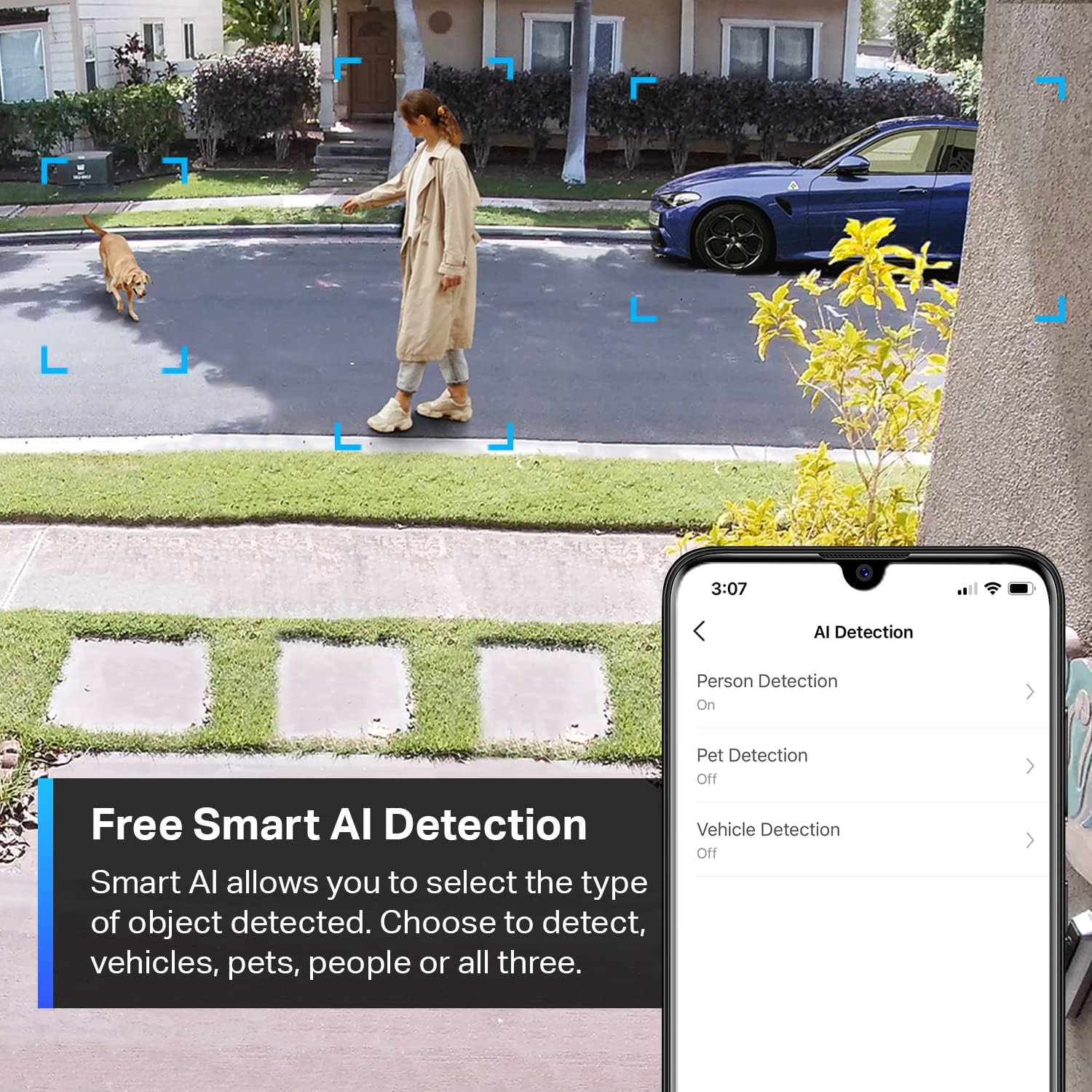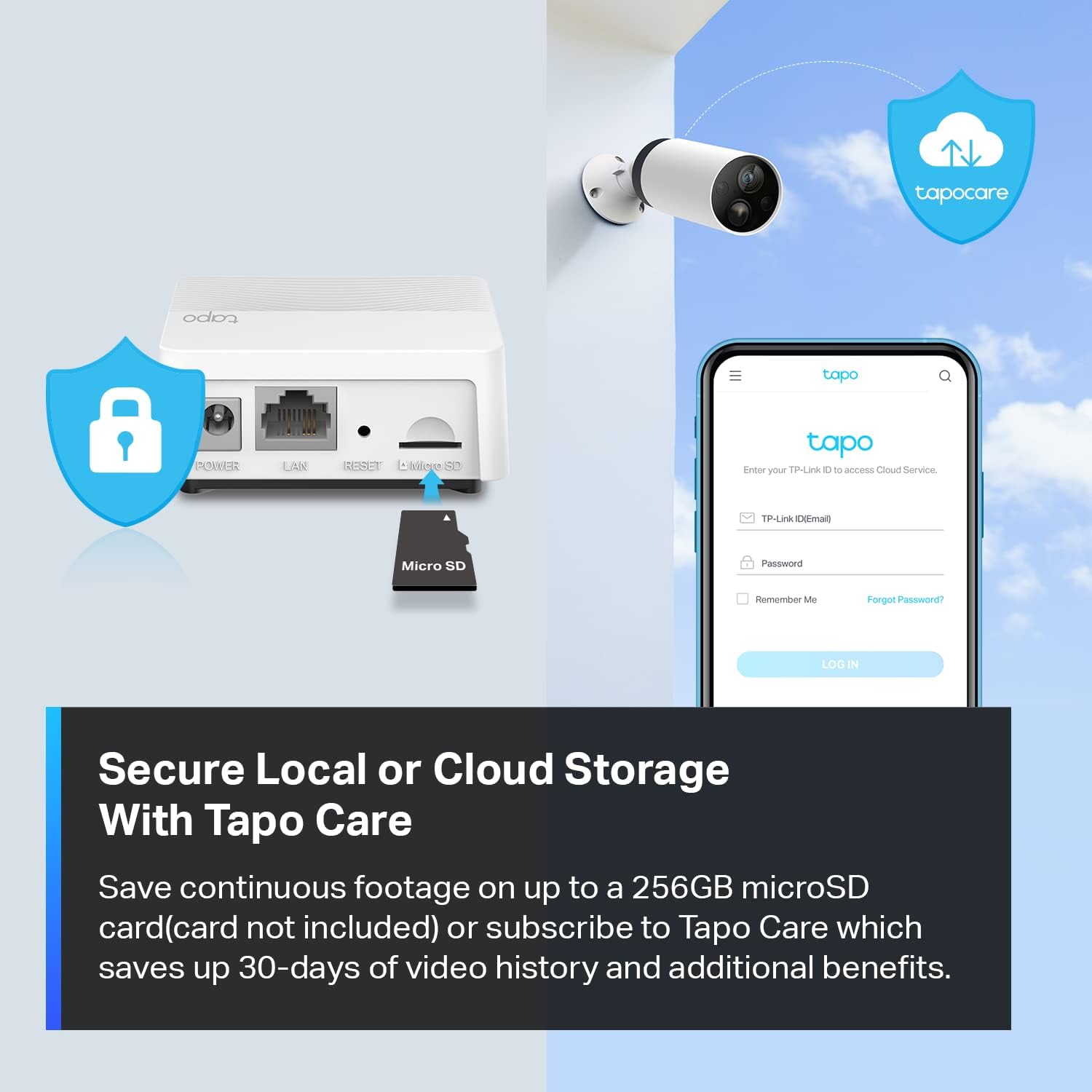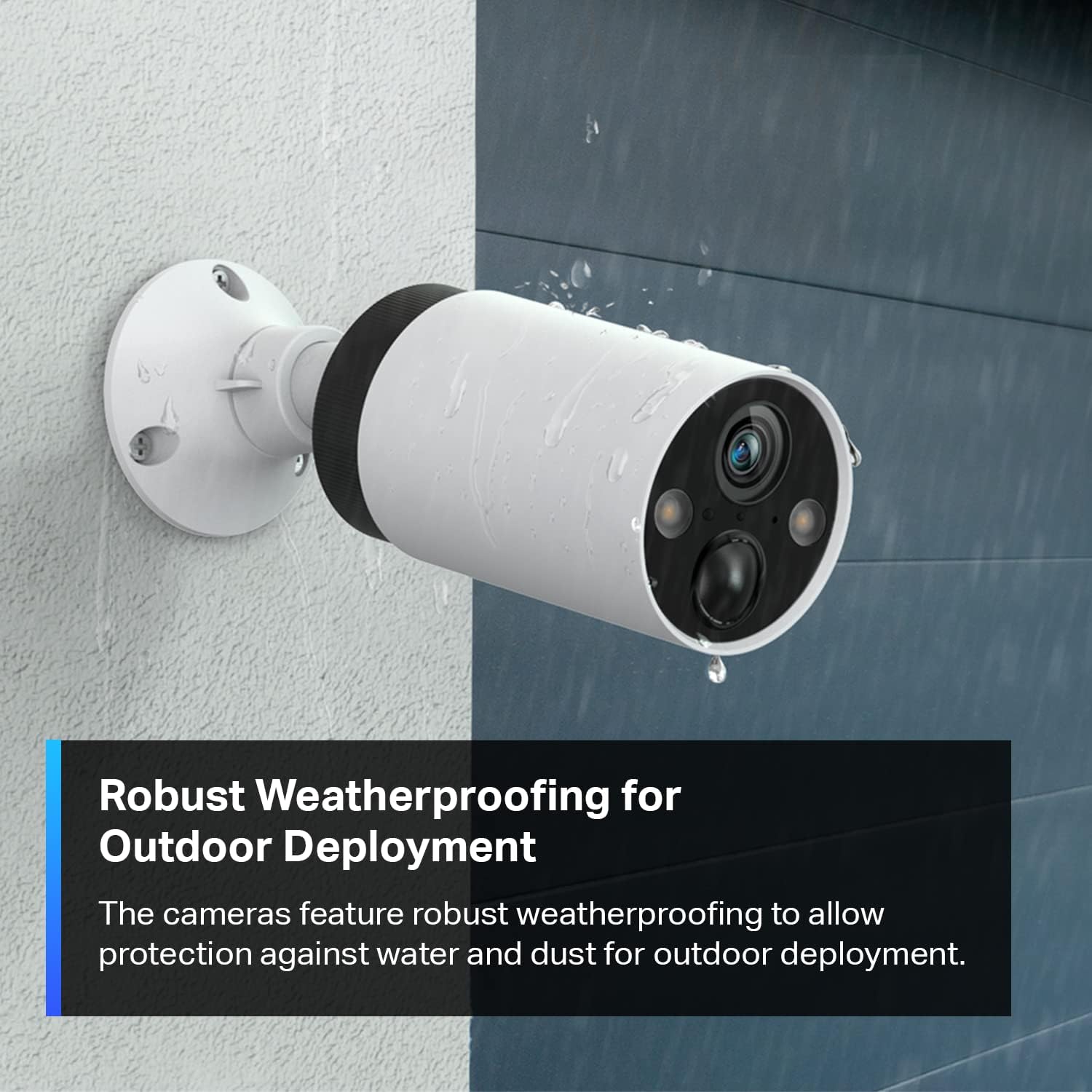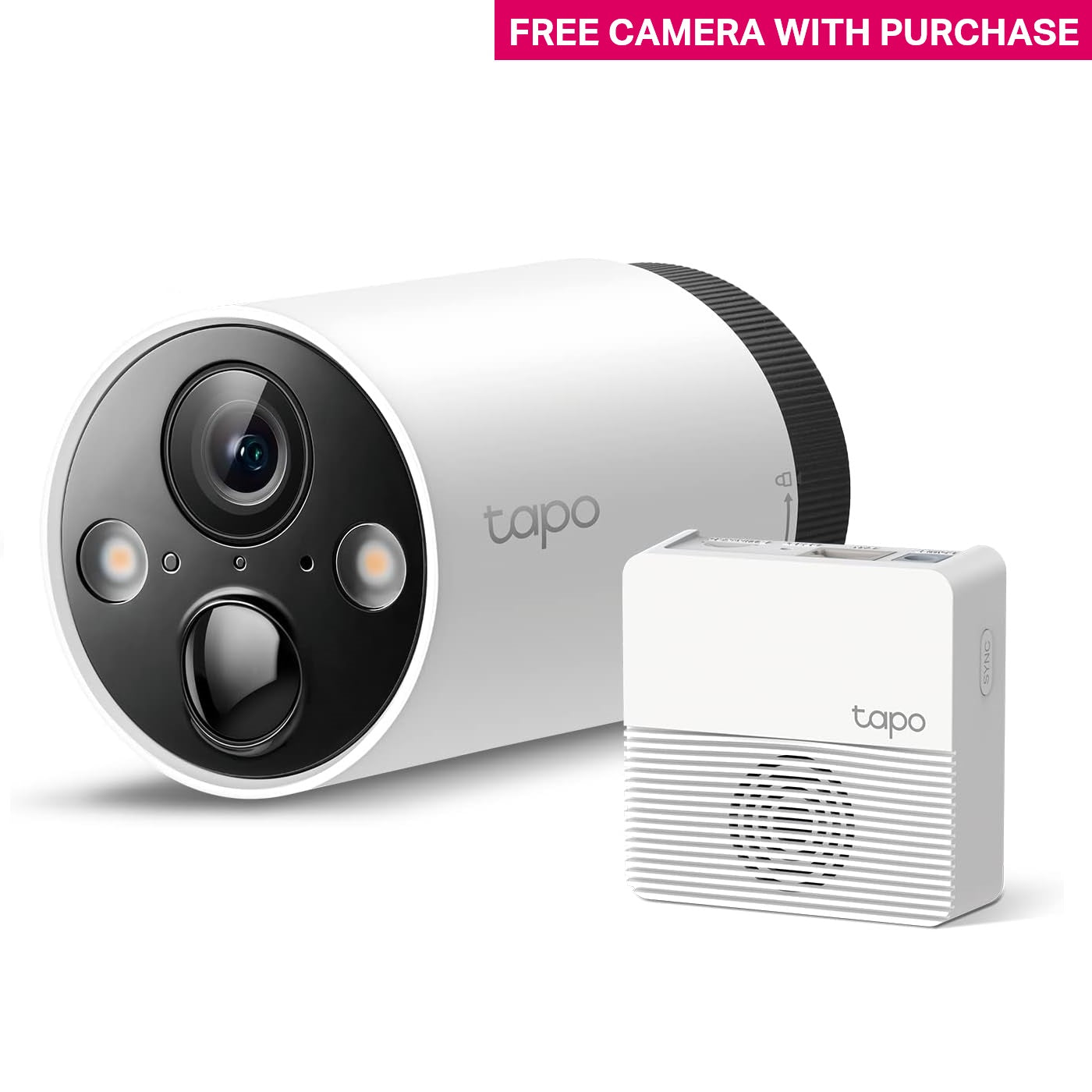 TP-Link Tapo 2K QHD Outdoor Wireless Security Camera System (Free Add on Cam)
Style:
1-Cam System(C420S1)
【2K QHD and Robust Weatherproofing】The Tapo C420 captures every detail of what goes on outside your home with 2K QHD/4MP high resolution. With robust weatherproofing, this Wi-Fi security camera is truly versatile ready to withstand dust particles and heavy rain.

【Starlight Sensor and F1.6 Aperture】Experience clearer night vision than ever before thanks to the highly-sensitive Starlight Sensor that captures pristine high-quality images even in low-light conditions. The industry leading large F1.6 aperture provides more light ensuring better visibility even in darker conditions.

【Full-Color Night Vision】Dual integrated spotlights enable you to see everything that happens at night in vivid color. An included 850nm IR sensor provides extraordinary visibility of up to 49 feet in the dark, making this the perfect outdoor security camera.

【Free AI Detection and Activity Zones】Get instant push notifications when motion is detected, be it a person, a pet, a vehicle, or movement in one of your custom Activity Zones. Your personal sentry to monitor your driveway and beyond. For optimal results, remove any obstructions such as windows or screens in front of the camera. Glare or obstacles will affect the camera's ability to detect motion.

【Crisp 2-Way Audio With Built In Siren】Featuring a high-quality microphone and speakers, 2-way talk quality is better than ever before. Activate push-to-talk anytime and use the built-in siren and light alarm to ward off intruders ideal for use in near your front door.

【Energy Saving and 180-Day Battery Life】The Tapo C420 works with the included Tapo Smart IoT Hub H200 emitting a low-power wireless protocol. The protocol allows for reduced energy and power consumption resulting in up to 180-days of battery life from just one charge.

【Secure Local or Cloud Storage】Saving continuous footage is not an issue with storage up to a 256 GB microSD card (not included) or subscribe to Tapo Care which saves 30-days of video history and provides additional benefits such as activity notifications with Snapshots, manual clip recording, and video sharing. The hub needs to stay connected to the router via a network cable.

【Works w/ Alexa and Google Home】Fully compatible with Amazon Alexa and Google Home, the home security camera system can also play video on your favorite supported display such as the Amazon Echo Show or Google Chromecast. Easily get your home security footage up on a larger TV display.